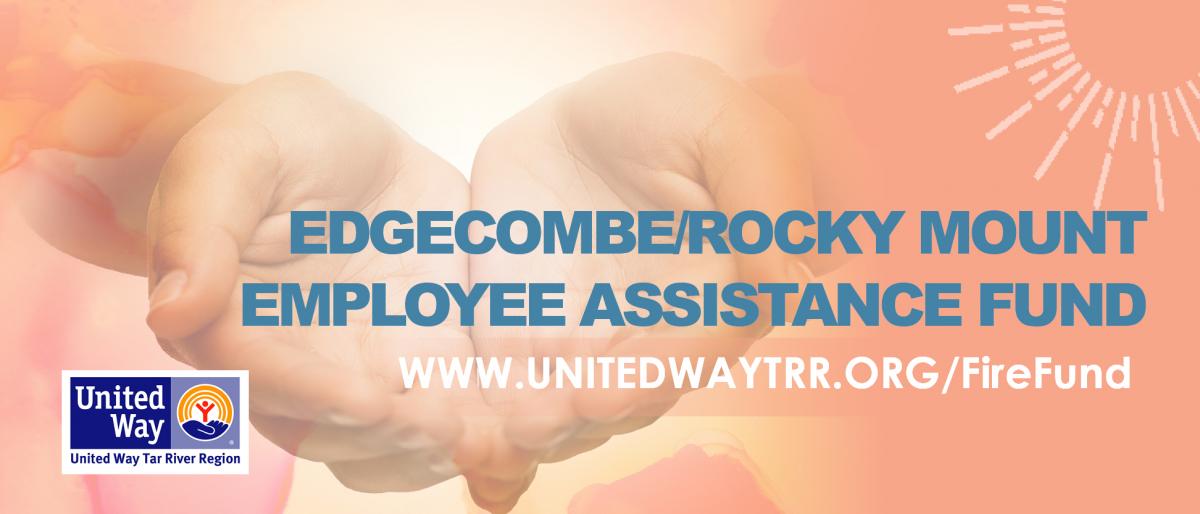 About the Fire Fund
Our local QVC facility sustained a devastating fire December 18, 2021.  More than 2,000 of our friends and neighbors who worked there suddenly find themselves without a place to work. That loss, coupled with the uncertainty of Covid in our midst, placed a special hardship on all our QVC friends.
United Way Tar River Region has partnered with local nonprofit agencies and programs to ensure that donations are used to provide food assistance, financial stability (with housing, utilities, etc.), and other individual and family supports to meet the priority needs of the QVC employees.
Instructions to QVC employees/contract workers to access the Fire Fund
Here are the simple steps to access the Fund:
Step 1
As an impacted QVC employee or contract worker, dial 2-1-1 or 1-888-892-1162 for a short intake that will determine your need(s) and the live operator will refer you to the appropriate local nonprofit partner;
Step 2
The local nonprofit partner will reach out to you (within 2-3 business days, at the latest) to confirm your financial need(s) and go through the needed paperwork;
Step 3
Once the paperwork has been completed, the nonprofit partner will send payment directly to the vendor (landlord, Mortgage Company, or utility company). Currently, we are providing up to $600 for rent/mortgage support and/or $600 for utility support per employee.
Donate to the Fire Fund
Click the button below to make a donation towards the Fire Fund to help QVC employees get back on their feet!
Join the QVC Fire Fund - $2022  CHALLENGE
Click below to watch a special message from our community members